What's new in online marketing?
It is pretty clear that the world of online marketing is constantly changing. New functions and possibilities are added and that is why we have prepared a summary of all the news that we have been recently hearing of the most. The most striking has been the topic of new Facebook feed, which has caused wrinkles to few marketers or companies. Instagram came up with a new interactive poll, a video is one of the best contents and Google AdWords can spend up to twice the budget.
Targeting of brick and mortar shop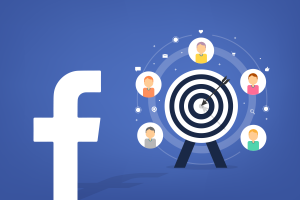 Facebook will target your brick and mortar shop visitors
In Ads Manager there is a possibility to create an audience out of shop visitors, calls or offline shopping. The audience will consist of the users who have visited your brick and mortar shop in the last 30 days. Facebook will be able to recognize if those who are interested only passed the shop or they actually visited it.
Interesting video metrics on Facebook
Do you know what metrics are important in facebook videos?
You could say video is the king of content on social media. Do you know why? Videos have higher reach than a regular static post and they are more attractive for users. But do you know which metrics are the most important? In video post you especially notice the View Rate, the In-View Time > 10 Sec Rate, the Engagement, the average In-View Rate and the overall number of Completion Rate.
Polls on Instagram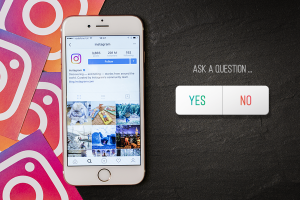 Give your followers a chance to vote
Creating polls on social media is not new at all. Instagram came up with this function as well. In your Insta stories you can simply add a sticker with YES/NO answers. You can change them according to your needs.
Google AdWords is coming up with a small change
AdWords can spend up to twice the budget but no worries
AdWords does not spend more than your monthly budget. Google AdWords claims that advertisers are not to be worried but they think otherwise. In case of few stronger days, the budget can be all spent and hence the add will disappear from browsers too. Google calms the advertisers down by saying the objectives will be achieved.
What has changed on Facebook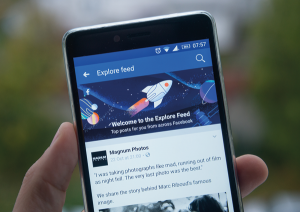 Two News Feeds, two worlds
You have definitely heard many discussions recently about the new feature which Facebook is testing at the moment. They presented a new "explore feed" to all users, where you can find the content from the brands you follow. It also shows you posts which according to its algorithm are interesting for you. A new rocket ship icon was added to devices overnight and thanks to it you can find new posts which you will not find in your regular "news feed".